Marching into the Central Area in Beijing Olympic Games: Olympic Common Domain (OCD)
Date:2015-10-06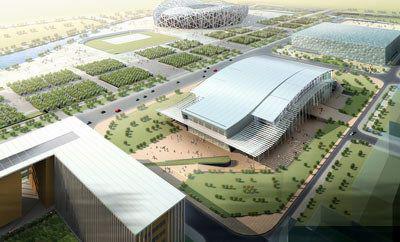 The OCD-National Indoor Stadium
Being the world spotlight, the Olympic Games is about to be held in Beijing magnificently. After scoring a first by marching into some Olympic venues like the Olympic Sports Center on June 15th, 2007, DSPPA PA System surprises the industry again by entering the Olympic Common Domain (OCD) and being the only PA system supplier.
What is the Olympic Common Domain (OCD)? The OCD, which covers an area of more than 400 hectares, is the main field where the 2008 Beijing Olympic Games takes place. It houses Asia's largest urban artificial drainage system, Asia's largest urban greening landscape, one of the world's widest pedestrian plazas, Asia's longest underground ring corridor. The OCD also houses the most important core fields of the Beijing Olympic Games: the well-known Bird's Nest, the Water Cube which combines art with science and technology perfectly, the principle Olympic venue the National Indoor Stadium and the busiest place in Beijing Olympic Games, the Beijing Olympic Broadcasting Center Building. During the Beijing Olympic Games, there are numerous heads of state and heads of government from about 180countries or areas appearing in these areas.
DSPPA PA System will offer the best broadcast service for the most important areas in the OCD during the Olympic Games. Besides, DSPPA PA System will live up to expectations in offering the best background music as well as the most punctual and precise broadcast service for participants and visitors in the Beijing Olympic Games.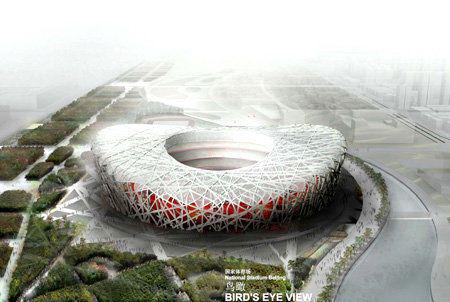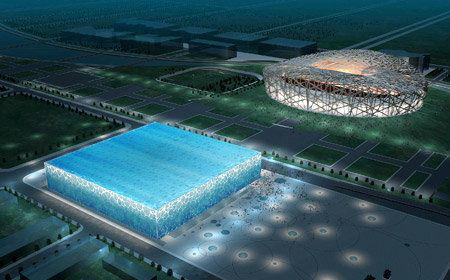 The OCD-Bird's Nest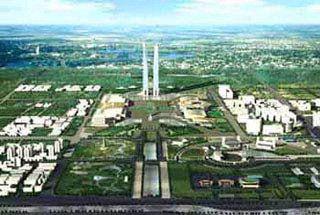 The OCD Tout Ensemble