DSPPA celebrate the 3rd Thanksgiving Festival
Date:2016-05-19
DSPPA celebrate the 3rd Thanksgiving Festival
For the inheritance of DSPPA enterprise culture of gratitude and carrying forward the traditional virtues of the Chinese nation,
DSPPA held the annual Thanksgiving Festival on 7 May, 2016 in science park.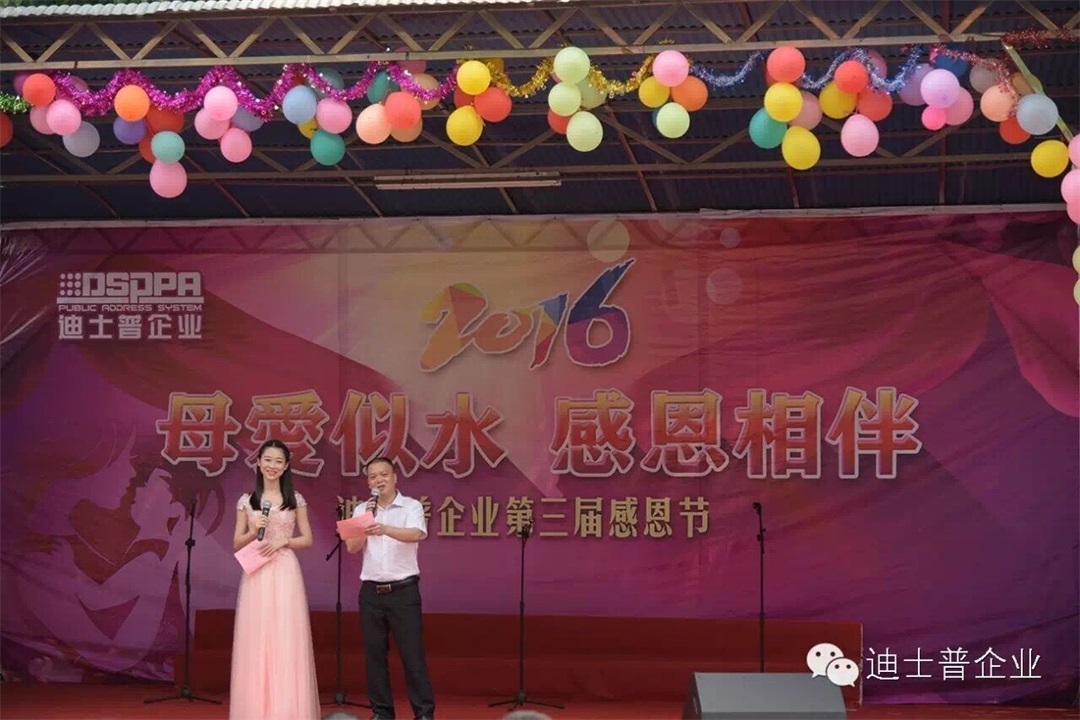 The principle of heart of love is also the essential part of DSPPA's culture. Therefore, this festival presents DSPPA "family culture" of
humanized management mode and mutual help, pure friendship.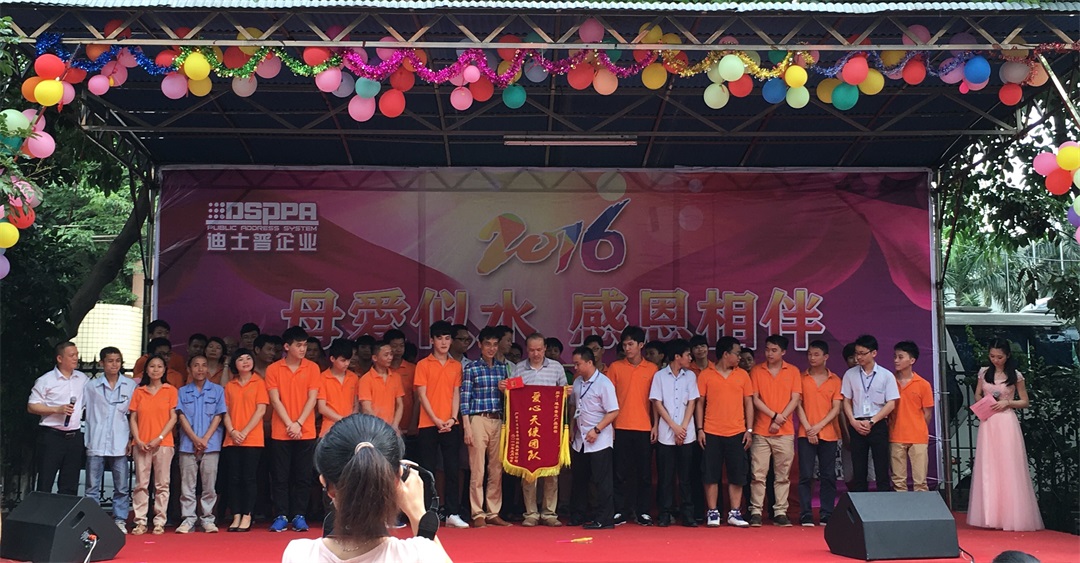 President Mr.Wang Heng awarded for the team of " Loving Angles"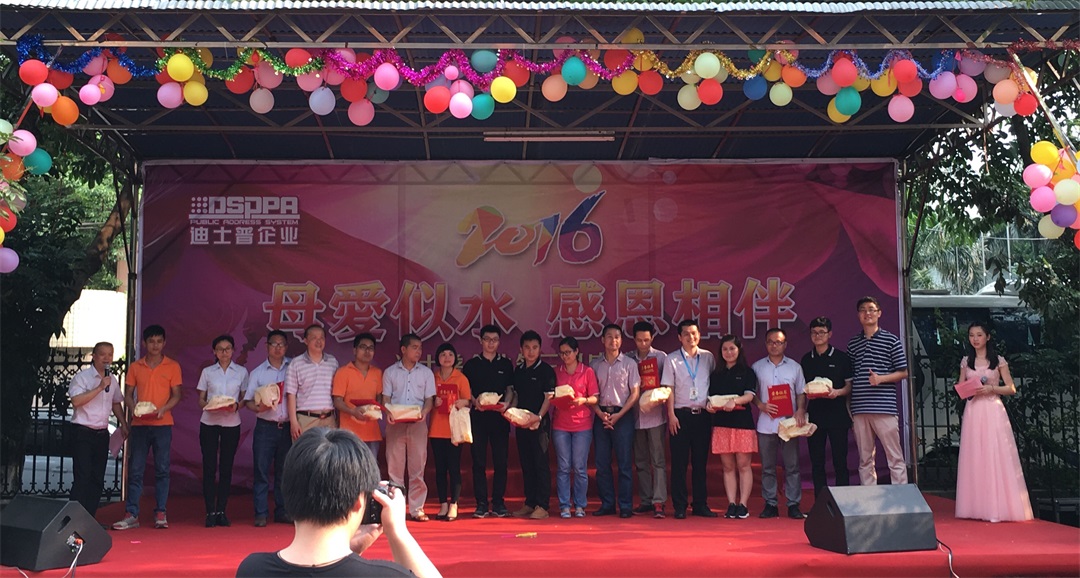 Senior executives awarded for Loving Angles respectively
Washing feet for parents with kids is a traditional program of DSPPA thanksgiving festival, which not only shows
the traditional virtue to respect and honor the aged, but also pass the culture to the next generations.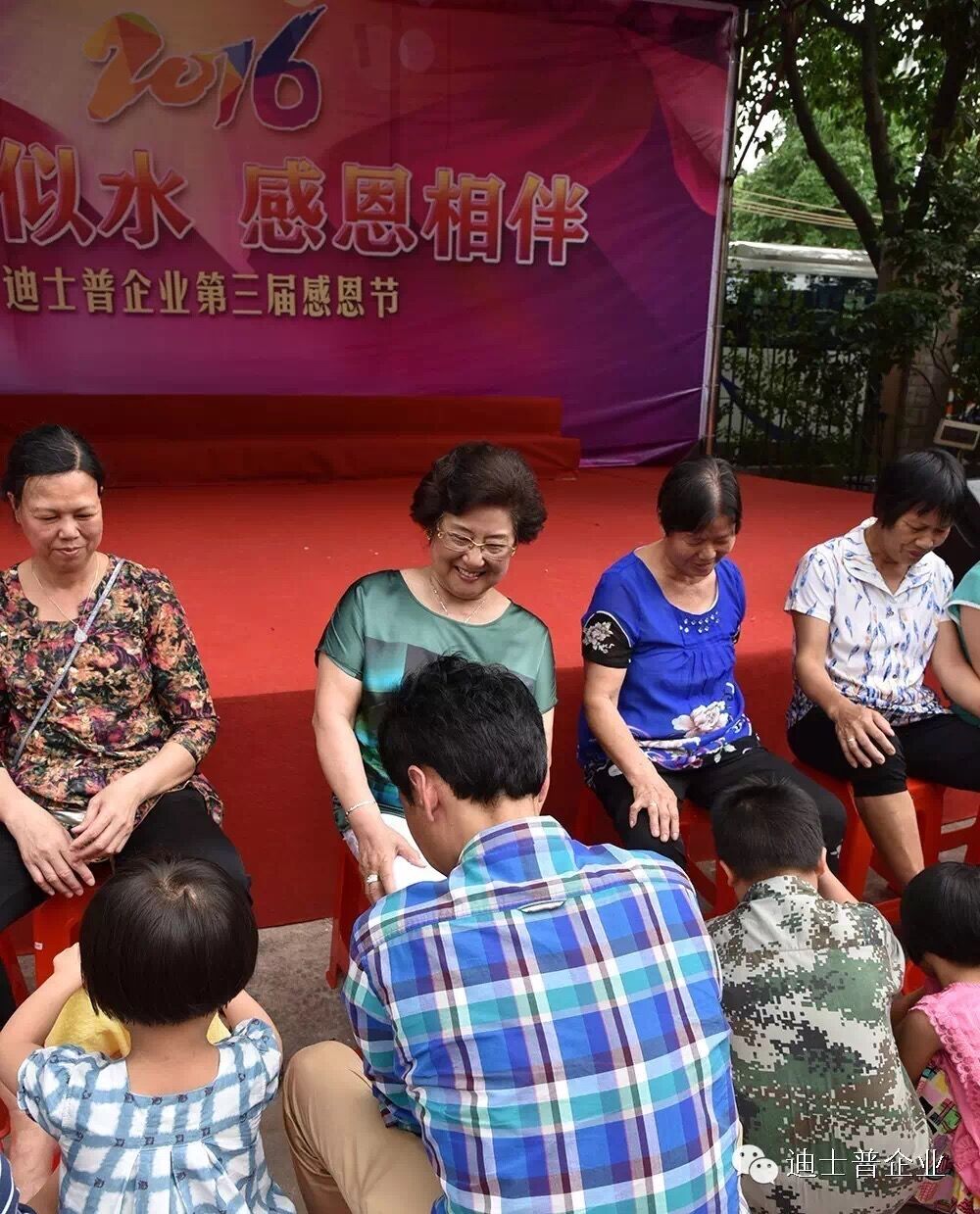 Washing feet for parents
Thanksgiving show is rich and colorful, so that all staff are in a relaxed and pleasant atmosphere to feel the warmth of love, cherish a
grateful heart to honor their parent and learn to love each person around them.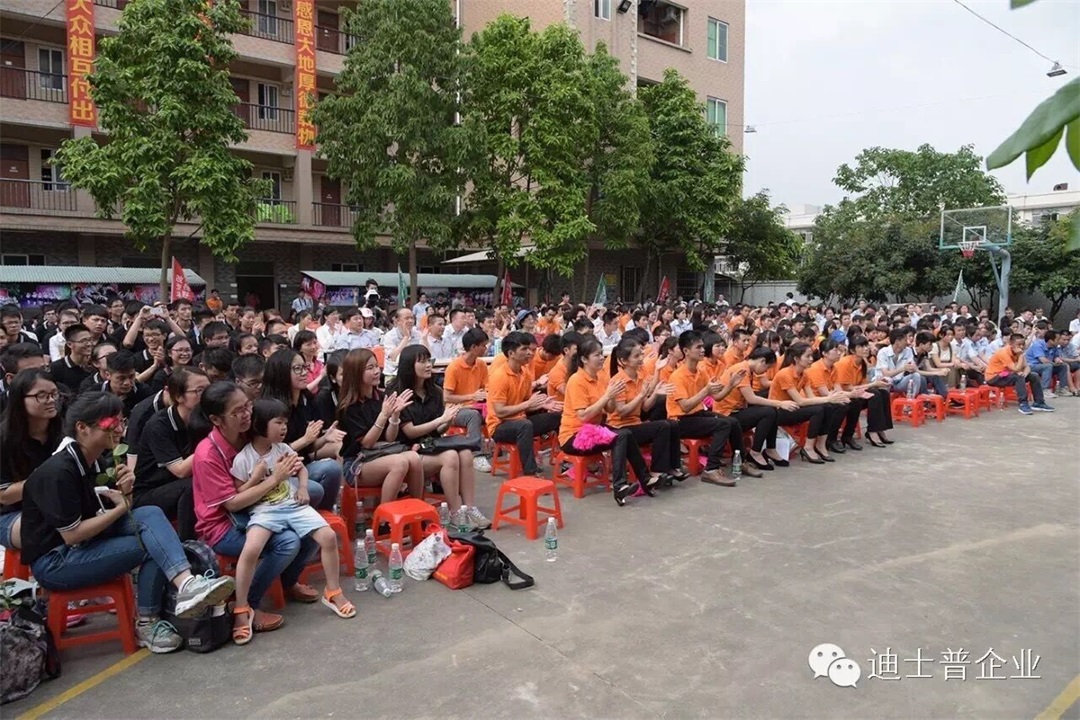 All the employees are cheering for the show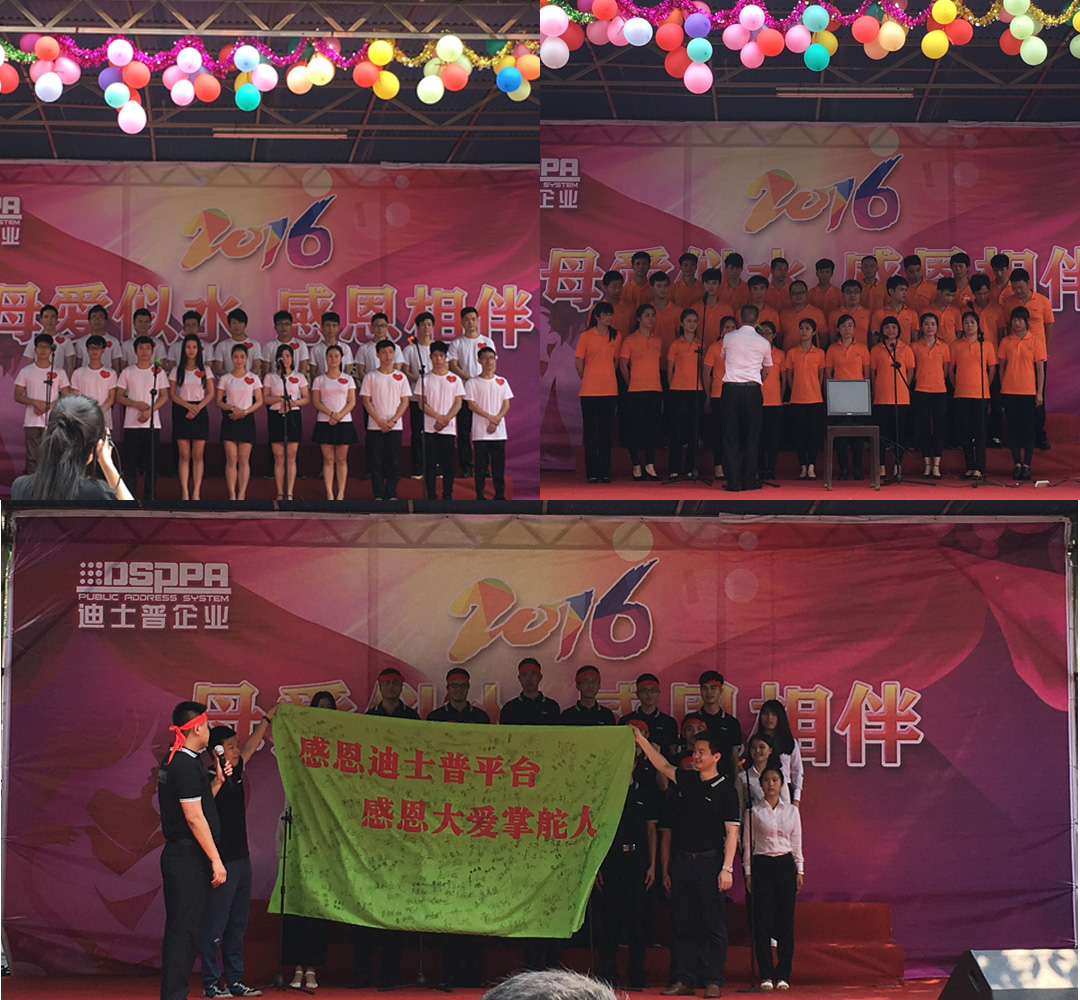 Chorus competition presented by Domestic Marketing Department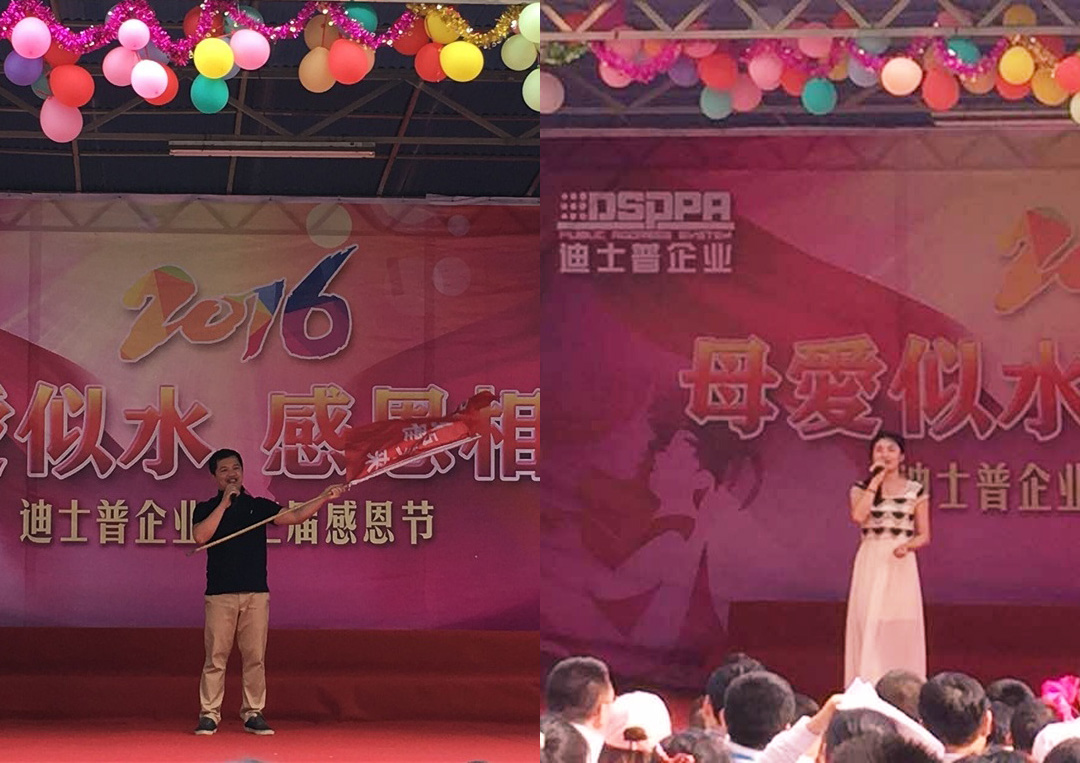 Solo contest presented by International Department
The Thanksgiving Festival is a part of company culture, which can build the company's soft power and provide staffs with a good cultural
environment, cultivate the responsibility of the staff , so as to form the good moral character to love business, love home and love our country.